There's a few months every year where families don't come together every week and men have no reason to unite around a television. Yes, this time is known as the Football Drought. Every year, from February to August, football fans ponder the meaning of life without football. Many fans may try to get involved in another sport: soccer, baseball and badminton are often looked to as replacement sports but these pale in comparison to the joy that is football.
The Football Drought is well on its way to being over. While preseason football is already here for the NFL, preseason football is not real football. Also, let's make one thing clear: the cupcake teams that start the college football season don't count as real games (unless you lose). If the college is called "East-Western Northern Iowa State University College" it doesn't count. Play a real school and we'll talk.
Football is simply the best because:
1. Perfect excuse to get out of chores.
Whether it's a honey-do list or just household projects, football is the best solution to your procrastination needs. Need justification to not doing a project? Football. You've got high school football Friday nights, College has Saturday covered and Sunday and Monday you have the NFL. Don't even get me started on Bowl Games, Preseason and Playoffs.
2. Water cooler talk.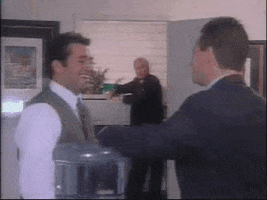 Do you work in the United States? If yes, your boss watches football. If no, then consider bringing American Football to your respective country. You can be like the Americans who watch soccer, no one will understand you or your passion for the game.
3. Football is an excuse to eat delicious food.
Need an excuse to eat delicious food? Make it for the tailgate. Why eat food alone when you can find Pinterest recipes to try with your fellow fans?
4. Football brings families together.
Be it fantasy football leagues connecting families from around the country or gathering every week to watch your team play, football is that uniting force in many American families.
5. WINNING. 
It's not everything, it's the only thing.
6. Losing
It happens. Every season can't be a perfect season and we all need to learn how to lose.
7. There's Always Next Year.
Hope for the future is something we can all appreciate. Even when our team loses, we can always rely on next year for hope.
8. Hometown pride.
There's nothing like your hometown heroes going in as an underdog and knocking off the favored team. My Jaguars may not win every game, but the victories are sweet and we hold onto those wins.
9. Football creates heroes and villains.
Our society craves a hero and wants someone we can all love to hate. Danny Wuerfful and Tim Tebow are my football heroes – Chris Weinke and Peter Warrick are some of my villains. We want our heroes to be great on and off the field and we pounce on our villains misgivings on and off the field.
10. The love of the game.
Winning, losing, waiting until next year; there's nothing quite like football that brings our communities together and gives us something to cheer for. We can be proud of our victories and hard earned bragging rights. We can celebrate the great catches, trick plays and mistakes that go in our favor.
Football is the great uniter. Welcome back football, you've been missed.